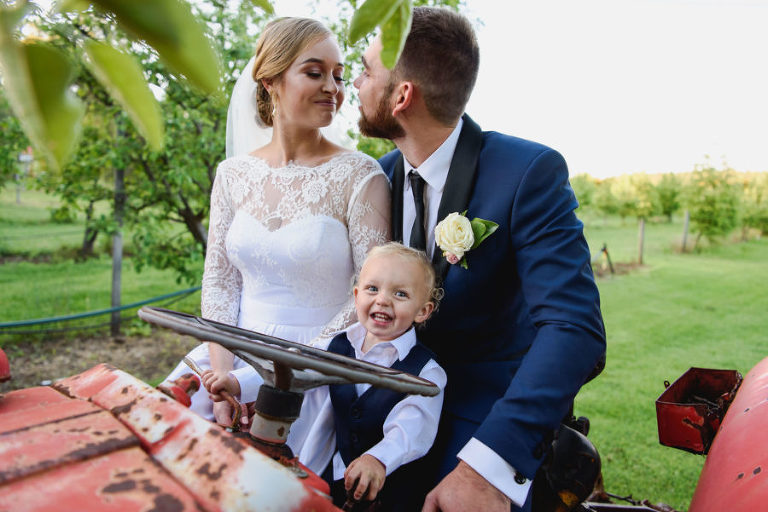 .
Every time I'm lucky enough to book a wedding at CORE Cider in Perth's orchard hills, I know its going to be awesome.. relaxed, fun and oh-so-pretty.. Jess and James' wedding last weekend was no exception..
Gorgeous styling, fabulous cars, but the show was stolen hands-down by their amazing little boy.. He is so loved by all their family & friends.. Best bit of the day was when he got to ride the old tractor in the orchard with his mum and dad. I hope you can see the love and excitement in the photos, it was such a beautiful thing to watch..
To  Jess and James, congratulations and the best of wishes for you and your wonderful family xoxox Mel
.