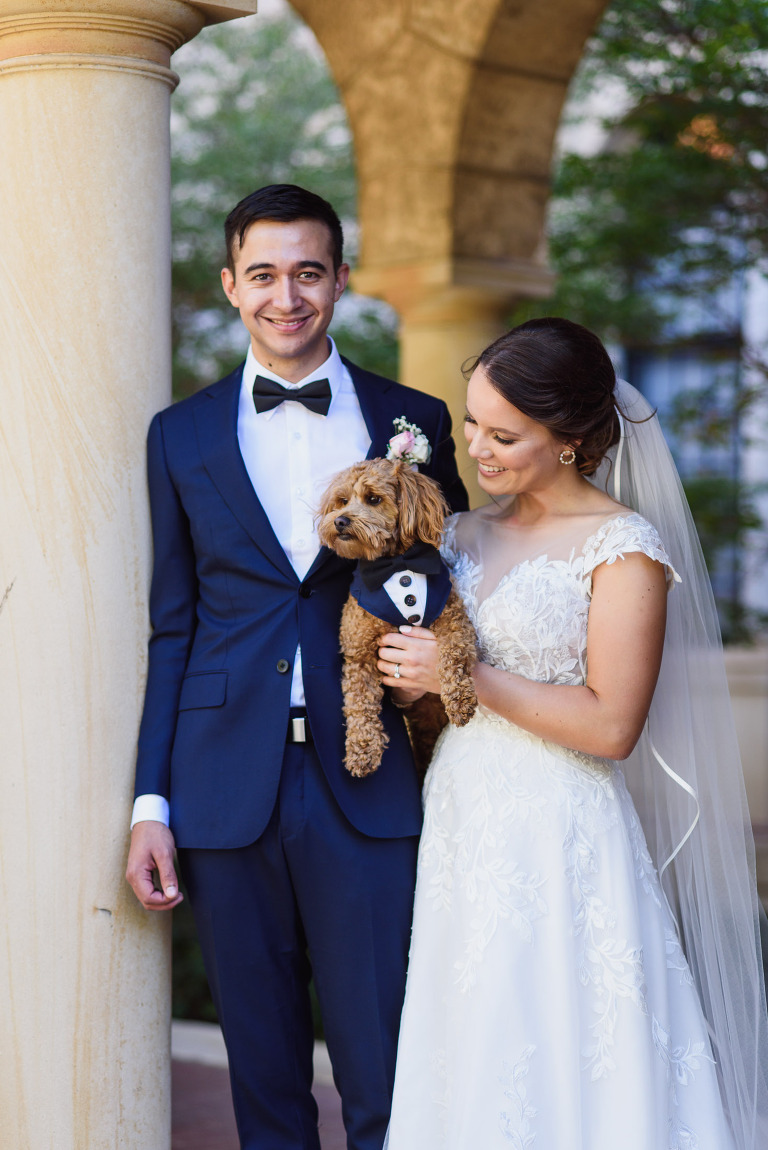 .
Felicia and Logan have the best story, they been sweethearts since they were seven, at primary school, lost touch for a little while, then re-connected and the rest is history. It resulted in their most amazing wedding late last year. They are two of the kindness and most genuine people you could hope to meet.
Their wedding was filled with family, friends and the cutest little page doggy in Oakley (who was the star of the show!) So many parts of the day were creating cherished memories and celebrating with their closest loved one.
The most gorgeous reception set in Felicia's family home, and the dance floor was quickly filled after the best poetic speech I've heard at a wedding by Felicia and Logan themselves. A huge thank you to the Confetti & Co team for choosing me to capture this stunning wedding.
Much love xx Mel
.
.
Perth Wedding Supplier Love
Confetti + Co Events – Sarah & Holly are AMAZING at making the perfect wedding day
Chapman Films – I love working with Kiefer and Amy, cinematic beauty always
Adrian Wilson Music the nicest and best wedding musician around!
And if you are looking for a relaxed and natural Perth wedding photographer, I'd love to have a chat