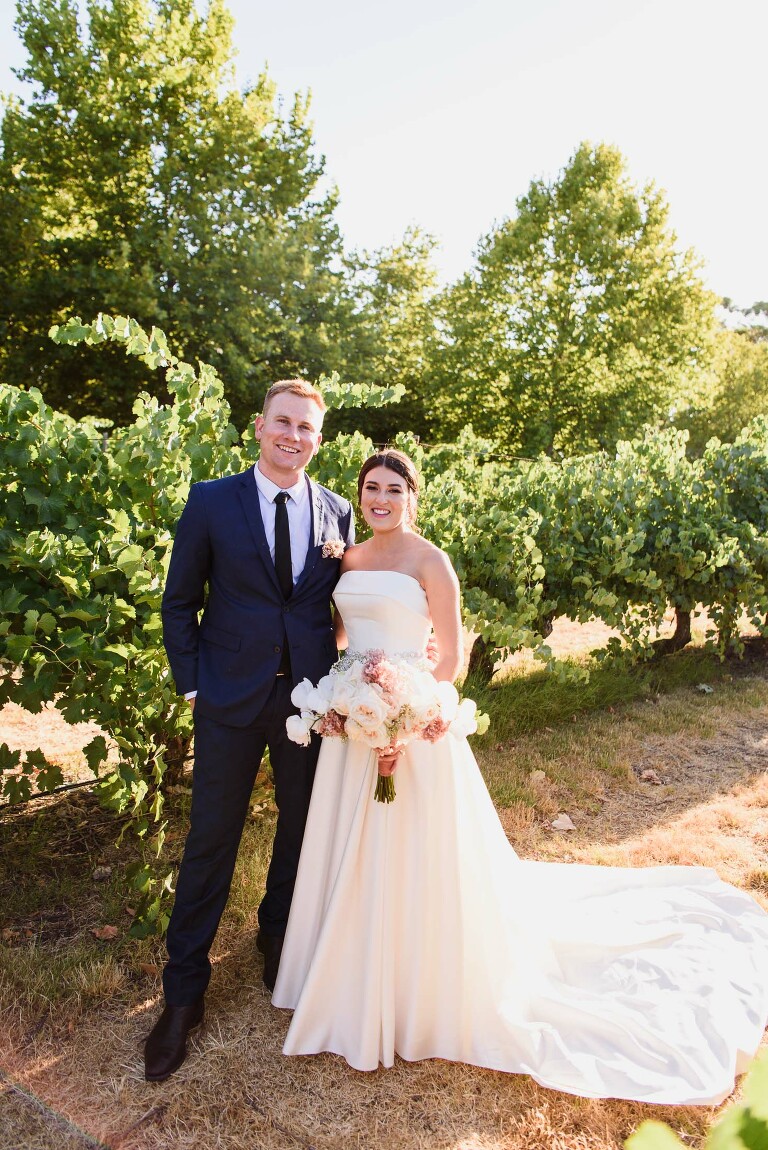 .
An amazing (if very hot!) wedding day for Brittany & Jayden. Starting at the always beautiful St Joseph's Church in Subiaco, with Brittany's childhood priest conducting the ceremony.
Photos with the adorable Luna before heading to City Beach (and a big shout out to Jayden's brother for braving the scorching sand with us!) for all the gorgeousness that is Perth's beaches in summer.
And then onto Sandalford Wines for a beautifully decorated Estate Room. A night filled with laughter, heartfelt speeches and the best of times.
A huge congrats to you both xx Mel
.
.
Helping to create this amazing wedding
Jappalin at Flower Talk.. always so beautiful
Sandalford Weddings are some of my fave
Brittany's beautiful dress from Brides' Selection and hair from The Pretty Parlour
And a delicious cake from Takes the Cake