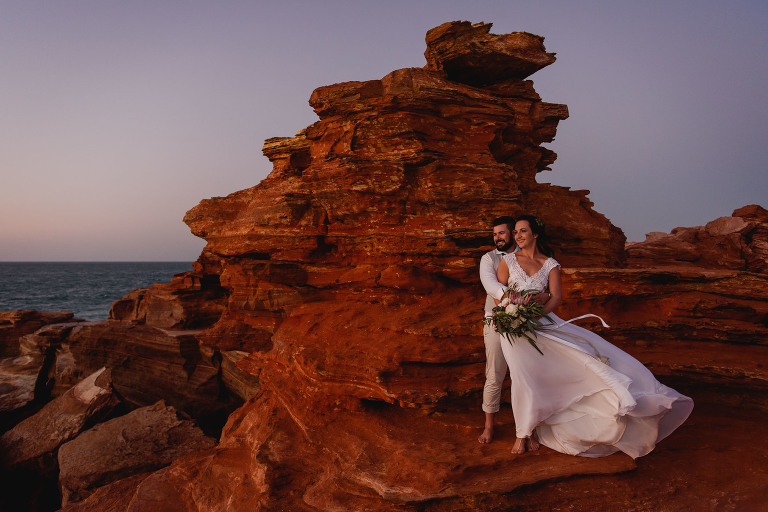 .
Woohoooooooo.. What an AMAZING epic wedding Ange and Steve had in Broome last weekend. That beautiful mix of family and friends, love and laughter, tears and joys, tenderness and FUN that all the best weddings are.. Ange and Steve are parents to two gorgeous little ones who made the getting ready and ceremony even better.. The raw emotion got hold of everyone at Entrance Point, tears and laughs in equal measure.. Then off to Reddell Beach and Gantheaume Point with the BEST bridal party.. who absolutely high-tailed down the beach and thru the 4WD drive tracks so we could get some amazing photos before sunset.. Then off to The Billi Resort (a tropical heaven) for the biggest of parties.. The drinks list and the stubby holders gave it away earlier in the day.. It was epic, Ange and Steve know how to throw a wedding celebration! To Mr & Mrs Wright, thank you SO much for having me along for the ride, and massive massive congratulations to you and your gorgeous family xx much love Mel
.
Brilliant Broome Vendors
I love working with all these crew, some I have for years now!
The Billi Resort – love Broome weddings and accommodation here!
Broome Sunsets Hire – Lauren is amazing.. organised yet not stressy, perfect mix 🙂
Nik Buttigieg Videography – love his work & style
The Broome Florist – NO idea how she makes her beautiful flowers last all day up there!
Gold Bass DJ – the dance floor went all night
Bonnie Louise Styling – I love knowing Bonnie is doing MUA, and it won't run in the heat
The Aarli Bar – delicious cocktail food
Broome Vintage Hire – furniture and arbour
And of course to Jess and her family, who keeps sending me the most amazing Hedland crew to capture, I can never repay you! xoxoxo